RenWeb is Interamericano's integrated school management system. Its core features automate the seamless flow of information between school administration, teachers, and parents. You may choose to download the mobile apps, which makes it more accessible anytime.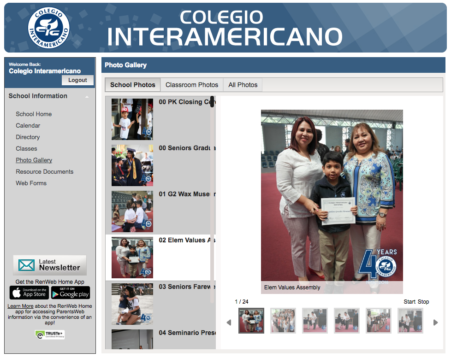 Through Interamericano's Student/Parent portal, parents can actively participate in and be informed about their child's academic progress, attendance, assignments and more:
Photo Galleries
Library
School Calendar
Announcements
Staff Directory
Newsletters and important files
* Remember that you need a username and password to access this site. If you need assistance please send an email to rogelio.cruz@interamericano.edu.gt or to the level secretaries.
Click here to watch tutorials on how to log in and use its features.
Faculty Portal
All teachers can access their RenWeb account through this link to upload grades, take attendance, etc.
Some Features
Student and family information
Grade book
Attendance
Student/Parent Portal
Scheduling
Emails to parents, students and staff
Assignments