Middle School currently has over 220 students in grades sixth, seventh, and eighth. Each grade is divided in four sections with class sizes ranging from eighteen to twenty-one students. Classes start at 8:00 a.m. and end at 3:15 p.m. We meet the requirements for AdvancED and the Guatemalan Ministry of Education.
Young adolescents need a challenging and supportive environment to make the transition from Elementary to High School. Due to the intellectual, social, physical and emotional needs of this age group, a customized educational program has been developed to support our students.
Our effective Middle School Program is designed around the unique developmental needs of early adolescents. The Interamericano Middle School staff helps the students become more responsible, teaching them the strategies necessary for independent learning and providing them with a challenging curriculum that eases their transition to High School.
Academic Program
Students in Middle School take most subjects (Math, English Language Arts, Science, Social Studies) in English with the exception of: Idioma Español, Estudios Sociales, Tecnologia, Educación Física, Art, and Music. All students take music, and after a year of quarterly rotations in sixth grade, they have the possibility of choosing either choir, strings, guitar, or band.  This allows them to master a particular discipline all the way to High School.
We also have a new Estudios Sociales program designed to focus in the national reality and all the important factors that have played a role in the shaping of Guatemala and Central America. Our students will study the history and the geography of Guatemala in depth. This program will enrich the knowledge of all students through an exploration of more than 500 years of history.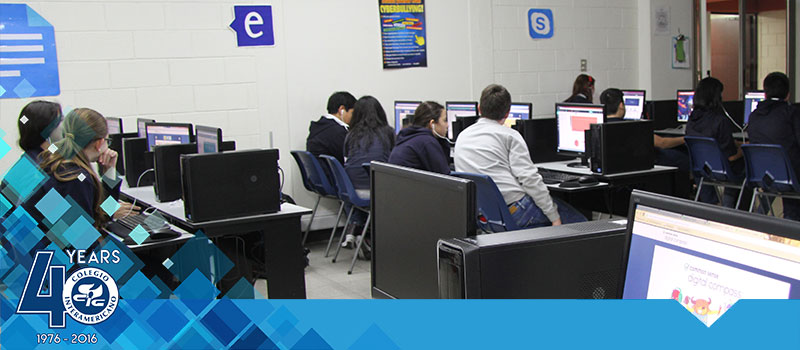 The students' academic growth and progress is monitored using the NWEA MAP (Northwest Evaluation Association Measures of Academic Progress) tests. These tests provide valuable information to improve student learning.  Using the MAP results, the DesCartes Continuum of Learning and Lexile reading resources, our teachers identify the skills needed for each group of students at an academically appropriate level. We also use the APRENDA 3 test to help us measure academic progress in Spanish. This test is applied in grades 6 and 8.
Meet our Middle School Administrative Staff