In High School, our mission is to prepare our students for life outside of Colegio Interamericano and to study abroad, orienting them towards being responsible members of a global society. Our curriculum follows a rigorous university preparatory program, which meets the graduation requirements for both the United States and Guatemala. Although 80% of all academic courses in high school are taught in English, Spanish still remains a cornerstone throughout in our whole program.  Students obtain both a U.S. High School Diploma and the Guatemalan Bachillerato Diploma. These programs fulfill the requirements of the local Ministry of Education and AdvancED (formerly known as the Southern Association of Colleges and Schools, SACS).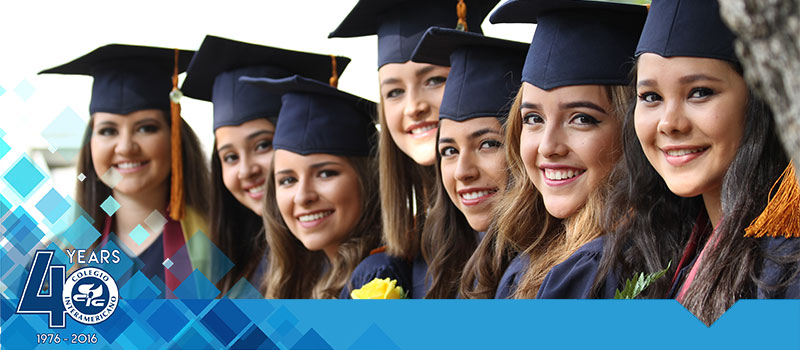 The faculty is made up of qualified Guatemalans and foreign teachers from the United States and Canada (a student/teacher ratio of approximately 10 to 1). Our Counseling Department has two full time counselors: one for ninth and tenth grade, and another one for eleventh and twelfth.
Our high school contains eighteen classrooms, three science labs, two computer labs, a two-story library, an amphitheater and a cafeteria. It also offers a variety of Advanced Placement and Honor Level Courses.
Grade Point Average (GPA) is the cumulative average of all courses from grades nine to twelfth.  A 60 % grade average is the minimum passing grade. The school year has over 180 student contact days, running from August to June. The school year is divided into four quarters; each quarter is approximately nine weeks long.
Among the sport and recreation areas, the school has a gymnasium, a soccer field, basketball and volleyball courts, and several common area for other disciplines to be practiced.
We offers a wide diversity of co-curricular activities including sports, community service, student government and different clubs for extra- curricular activities such as SAT classes,  Model United Nations, the Literary Club and the Year Book committee.
Contact