At Elementary, we believe in a student-centered educational approach that emphasizes high academic standards, while at the same time allows students to learn by being active and having fun.
The Elementary School at Colegio Interamericano serves students from grade 2 to 5. Each grade level typically has four or five sections; teamwork and collaborative planning among teachers is a major part of our educational philosophy.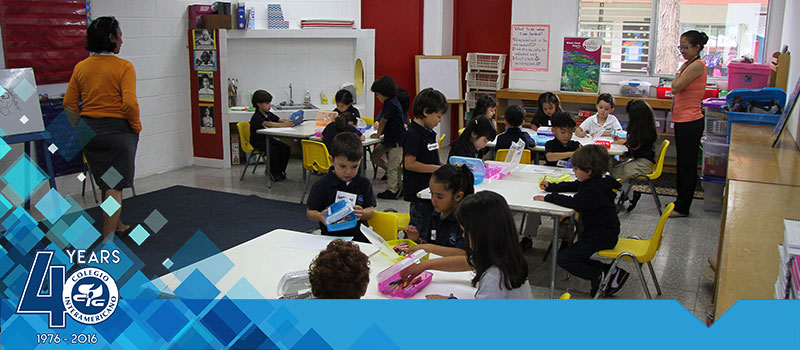 Teachers from the same grade level meet on a weekly basis to plan lessons, discuss issues and develop curriculum. Differentiated Instruction is the goal at Elementary. Teachers use data from assessments to drive their instruction to teach all students at their level. Grade level teams often plan activities and lessons across the entire grade level, and teachers from different grades frequently have their classes interact via art projects, reading buddies and mentoring programs.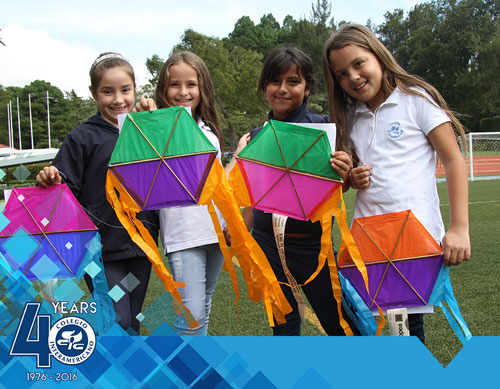 All Elementary students start their school day with their homeroom teachers. In their homeroom classes, students receive instruction in language arts, mathematics, social studies and science. We believe in a full-immersion philosophy, and 100% of the instruction from homeroom teachers is in English.
In addition to their homeroom classes, students attend Spanish, Estudios Sociales, music, physical education, technology, Productividad y Desarrollo and art classes. These classes are taught in Spanish, and fulfill the requirements mandated by the Guatemalan Ministry of Education.
Although our students are young, we believe that it is never too early to teach our students about good citizenship and giving back to the community. Elementary students and teachers frequently participate in community service activities ranging from toy drives, relief for flood victims and building a bottle brick school for underprivileged communities.
Meet our Elementary Administrative Staff