So many reasons to love Interamericano – Here's one of the best!

"The diverse and well organized Extracurricular Activities Program is one of the unique characteristics of our school, and as a working parent it makes my life so much easier knowing that my daughters are supervised, entertained, and that they can practice sports in a team, learn an instrument or learn a language", says Ceci de Leon, mom of a girl in fourth grade and in Kindergarden. "The best part is – it´s integrated into the school day with no extra pay, security and bus service."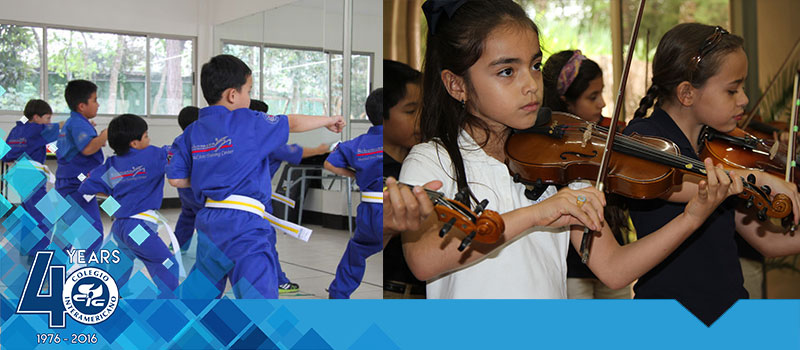 More than 900 Interamericano students from all the divisions take advantage of the broad ECA and Athletic programs at Colegio Interamericano. This year, our school offers 125 different club and team options for students from Pre-Kinder to grade 12 that include a variety of athletic, artistic, cultural and language programs. In the different divisions, many students participate in several activities, staying an extra hour after school between three to five times per week.
Contact